The KIC's internship program began on May 12. Mr. Yu Iwasaki (Konko Church of Shizuoka) is now training at KIC. See his self-introduction.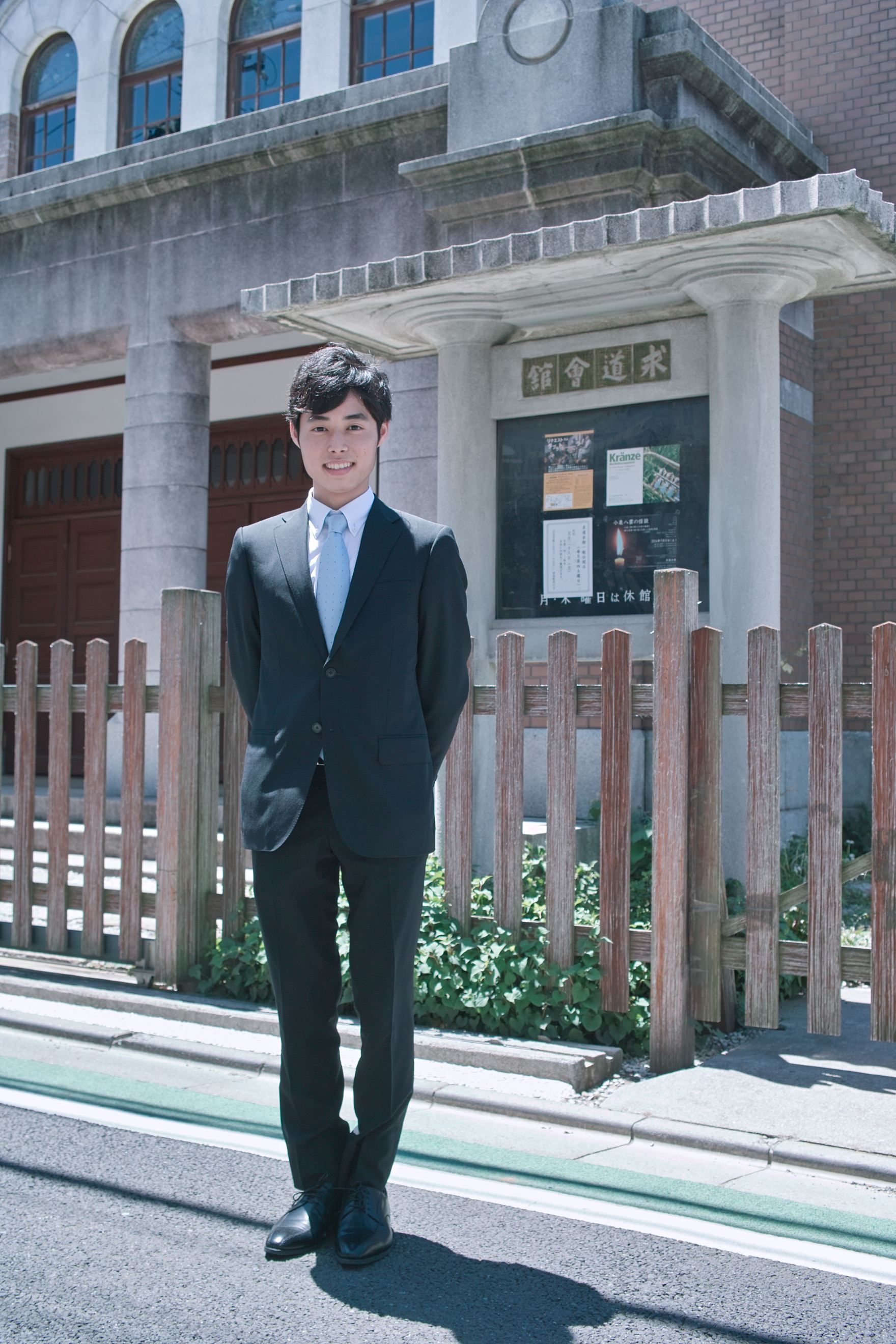 Last May, I entered the Konkokyo Seminary to become a minister and I have finished this Spring. As per the curriculm of the Seminary, I lived in a year long community life with "the others" who had never met before. We had meals, cleaned, studied and prayed alongside each other to develop our faith together.
My classmates were men and women of all ages who came from all walks of life, and as a result we all had different attitudes to seek the Way of faith. Through this community life, my sense of values and outlook on life was broadened, and made me reflect on my own. It was not so much only knowing about the new views, rather, they also helped me to really ask myself where my own faith stands. I disagreed with my fellow classmates at times, but we reached compromises by trying to understand each other sincerely .
I think it can be said it's same with the relationship between Kami and people. Being exposed to the ideas of one another and making the effort toward mutual understanding; which in turn manifests the Way of mutual fulfillment.
As a new intern of KIC, I feel so glad to have this wonderful opportunity to meet and study here alongside everyone. I'd like to study the KIC's concepts, "interface" and " intelligence" and practice my faith to face the hardships of today. In this internship, I will work hard to fulfill Kami's wish, as well as keep in my heart my wish to fulfill the role of the Way. I will do my best!